Taz Hair Co
Overview
Taz Hair Co an intimate, progressive, award-winning salon in the heart of Yorkville. Taz maintains a relaxed energy where efficient, yet unhurried services are performed on contented clients. There is no attitude, no egos. But make no mistake; the talent amassed in this low-key salon is impressive by any standard. Between them, Taz stylists have won some of the most prestigious awards in North America.
If you're looking for a salon that has a diverse pool of talent, listen in. If the salon of your design is attractive, warm and welcoming, stay tuned. And if your ideal stylist is open-minded, well trained and knowledgeable of current trends and techniques, then you need look no further.
Contact Information
11 Yorkville Ave, Toronto Ontario, M4W 1L2
Taz Hair Co
Price Lists
Women's Wash, Cut & Style

$50-110




Blow-dry

$30-65




Men's Cut & Style

$30-65




Kids Cut – under

13 $30-55

The Collection




Colour Care:

$60 & Up




Sunkiss:

$100 & Up




Veil:

$150 & Up




Shadowing:

$100 & Up




Inside Out:

$100 & Up




Colour Correction:

$150 & Up




Couture Colour:

$100 & Up




Colour Works:

$120 & Up

Texture




Perms

$100 & Up




Keratin Smoothing Service

$400-600




Esthetic Services




Facial Treatments

Instant Radiant Facial $50




Deep Cleansing Facial

$70




Anti-Aging Luminous C & Sea Treatment

$110




Anti-Aging Lifting Shock Treatment

$98




Oxygenating Facial

$95




Eye Contour Treatment $40

Hand & Foot Treatments




Manicure

$24




French Manicure

$27




Pedicure

$45




French Pedicure

$48




Polish Change

$12




Paraffin Wax

$15




*Upgrade any of these services by adding an extra 15 minute hand or foot massage while your

nails dry for

$15.




Waxing Services

$5 to $55

Tints & Lashes




Eyelash Tint

$20

Eyebrow Tint

$15




Makeup

Application

$75




Trial

$55




Event Hair

Contact us at the salon to inquire about important details to help you plan your event day.
Taz Hair Co
Stylists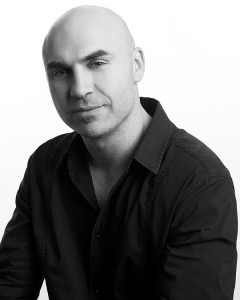 Daniel Naumovski
Daniel Naumovski is known for being one of Canada's Top Stylists, not because of his several wins and nominations, regular media guest spots, or building the esteemed reputation for himself amongst his clients and peers — but because he has attained all these merits and accomplishments and continues striving for more.
Frank Cini
For almost two decades Frank Cini, co-owner of Taz Hair Co. has been setting standards in hair design.
Dubbed by Salon Magazine in 2001 as "The Talented Mr. Cini", after his nomination for North American Hairstylist of the Year, Frank became heavily involved in his craft, later winning awards for 2006 Canadian Hairdresser of the Year, 2007 Editorial Hair Stylist of the Year, and most recently 2009 Long Hairdresser of the Year, just to name a few. He is a member of the elite Artistic Committee for L'Oréal Professionnel; traveling seasonally across the globe creating cut and colour trends for the company's latest collections.
Carol Cini
Twenty years into her career and a co-owner of Taz, Carol Cini has added some of the most prestigious awards to her name, including North American Makeover Hairstylist of the Year and Canadian Multicultural Hairstylist of the Year.
Design is something that comes naturally to Carol, and is evident in the most avant-garde styles which she creates so effortlessly, allowing her the honour of becoming a Platform Artist for L'Oréal Professionnel Canada.
Thomas Cameron
As a junior stylist – he's been with the salon for three years – Tommy is busy building a name for himself. He was nominated for newcomer of the year for the Mirror Awards in 2010. Since many of his clients are referrals, he knows that means doing his best to live up to the rave reviews from the original clients. As adept with a joke as he is with a blowdryer, Tommy no doubt impresses them.
Kris Genga
Stylists joke that they have a psychologist's listening skills because they hear so many personal stories from their clients. But Chris, a junior stylist at Taz, is one of the few people who actually has a degree to prove it. After earning her master's degree in psychology from the University of Western Ontario, she worked in counselling. Still she never forgot her first interest – beauty.
Duyen Huynh
A junior stylist who has been with Taz for two years, Duyen loves the focus on education at the salon. After her son was born she went back to beauty school, and her goal now is to get recognized through one of the industry newcomer awards.
Susan Hayward
Trophies and tattoos tell the story of Susan Hayward's dedication to top quality performance as a senior hair colourist. She's earned bragging rights for the next few months as the 2010 Canadian Hair Colourist of the Year. Her previous achievements include the 2005 Canadian Makeover Colourist of the Year and the North American Hair Colourist of the Year
Lindsay Addario
If you are Lindsay's client, your secret is safe with her. "Many people say they don't want it to look high maintenance," she says of her clients who come in often for touch ups. A colour technician with 30 years in the industry, Lindsay works her magic to create the natural looks that have earned her a faithful following.
Lindsay loves hair fashion and has seen plenty of new fads during a career spent entirely in the Yorkville area (including eight years at Taz). "Being in the business that long, I see it all come back again."
Taz Hair Co
Hours
Tuesday 10-8
Wednesday 10-5
Thursday 10-8
Friday 10-5
Saturday 9-5